As seen on
The KneeFit™ Compression Sleeve will help Reduce Strain, Swelling, and Knee Pain in the knees.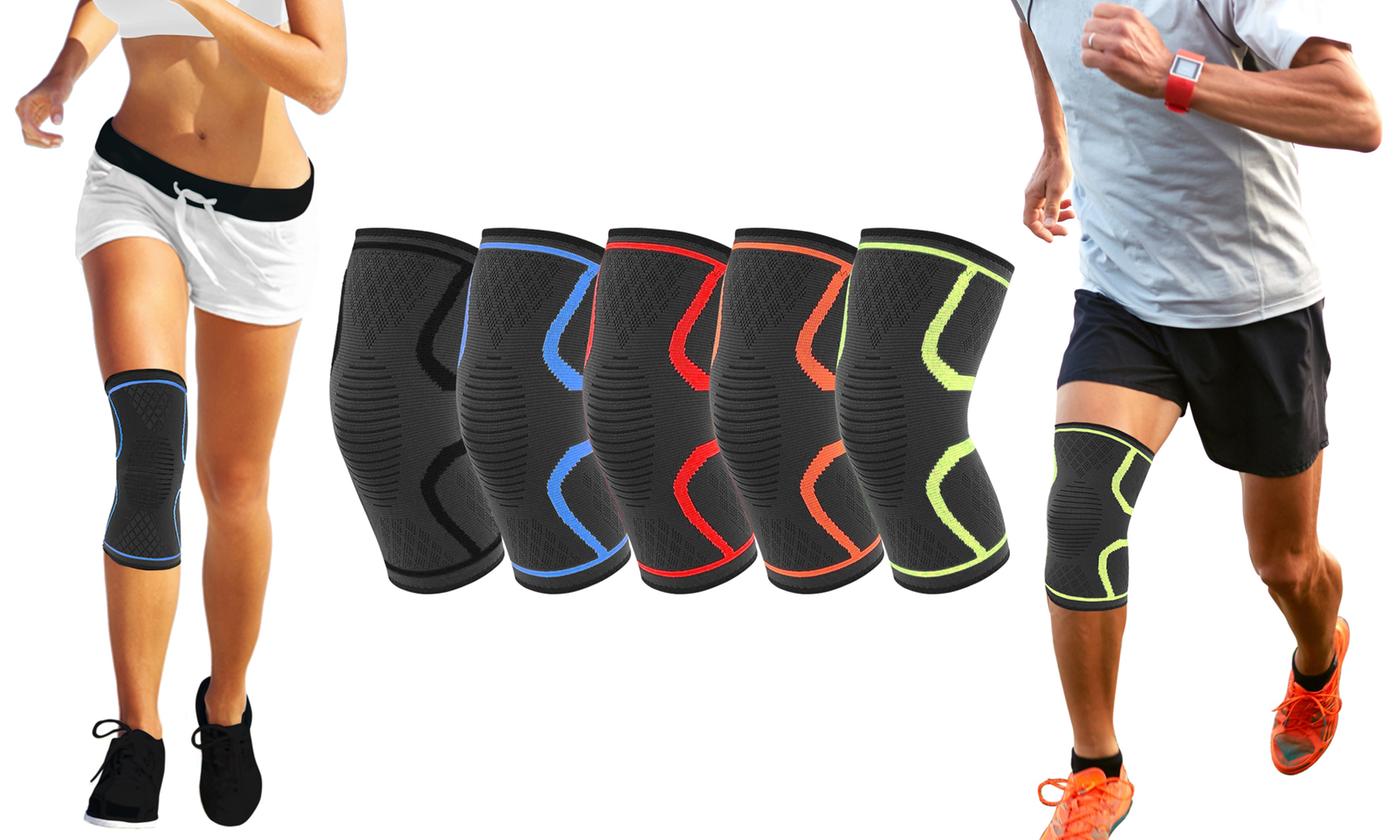 These knee sleeves actually fit... so they Reduce Inflammation and Relieve Sore Knees.
Helps Relieve Knee Pain & Inflammation
Lightweight Material is breathable
Ideal for people with arthritis or damage knees
Popular with runners, athletes, and people who stand on their feet all day
  They Stay in Place
- Won't Roll Down
These sleeves come in 5 sizes so they fit correctly -- even on larger legs. When sized correctly, they will form fit to the leg so they won't roll down. These sleeves also feature a silicone strip to help keep them in place. **Make sure to measure before ordering to get the best fit.
Lightweight... Strong Material Stays Durable
Strong Support. Light Feeling. These knee sleeves give more support than "off-the-shelf" pharmacy brands. The synthetic fiber blend also wicks away any sweat and minimizing odors. It's easy and comfortable to move, and to wear under clothing.
High Elastic Fabric (75% Nylon, 15% Spandex, 10% All Natural Rubber), 100% Latex Free!
"Breathable" and "Stretchy"
Special construction targets compression at the right areas to help relieve knee pain and give support so knees don't give out.
Select the Right Size
Here is how you know what size to order (Don't worry if you don't get the right size, we guarantee return or exchanges!)  
30 DAY PROMISE: We offers a 30 day guarantee on all unused purchases. Simply send the item(s) back to us in the original unopened packaging for a full refund or replacement, less S&H.